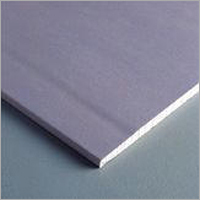 Sound Resistant Gypsum Board
Product Description
With the help of experienced and well known team of professionals, we are able to provide excellent Sound Resistant Gypsum Board at budget friendly prices. Thus, we are reckoned as a customer centric Manufacturer and Supplier.
Sound Resistant Gypsum Board is a new type of ceiling board.
It is made up of building gypsum with fiber and additive.
This is covered with special papers.
This can be used for ceiling, wall, partitions, etc.
Note:Our superior technique and manufacturing process ensures our products wide market.